Welcome to St. Pius X Youth Ministry!
St. Pius X Youth Ministry has 3 goals:
To empower young people to live as disciples of Jesus Christ in our world today

To draw young people to responsible participation in the life, mission, and work of the Catholic faith community

To foster the total personal and spiritual growth of each young person.
| | | |
| --- | --- | --- |
| Share a meal | Grow as a Community | Celebrate our Catholic Faith |
| Grow in our relationship with God | Share common joys and struggles | Discuss current events/issues |
| Get acquainted activities | Small and Large Group discussions | Learn about different aspects of our Faith |
| Pray together | Make new friends | Guest Speakers |
This can happen through a young persons participation in any of a variety of activities and events throughout the year. All youth, whether attending private or public school, are invited to any event or activity! We encourage youth to share their God-given gifts and energy as full and active members of our parish community. We need you to make the life of the parish all it can be!
Parents/Others
St. Pius Youth Group starts each meeting with a meal. If you are interested in being involved with youth ministry and like to cook, this is the ministry for you! To sign up, please click here (http://www.signupgenius.com/go/10c0d44a9ad2ba6ff2-1stsemester?1471364222078) to pick a date. You can also call Janet Drvol at 402-558-8446 to sign up.
We want to hear from you!!! Youth Survey Parent Survey
Youth Ministry Registration Form Upcoming Events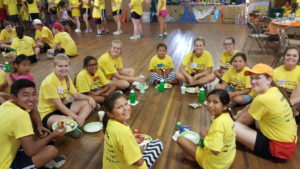 Spiritual:
A variety of events throughout the year including prayer, youth rallies, and the following events: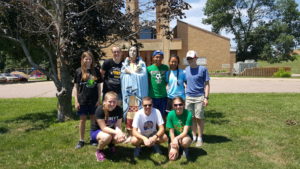 Leadership: St. Pius X Youth Ministry has a youth core leadership team and other leadership opportunities available.
Liturgical:
Youth can serve at parish liturgical celebrations as EMHC, Lector, Usher, or Music Minister. Click here for more information.
Our Youth Choir uses their talents playing instruments and singing for our Youth Mass once a month at the 11:30 Mass. If you would like to participate in our choir, contact Derek Heckman at heckmandm@yahoo.com
Service: St. Pius Youth Ministry offers a variety of service opportunites through the year including our Winnebago Service Trip, Youth Serve for JH, Birthday Party for Jesus, and Valentine's Homebound Project.
Fun: St. Pius Youth Ministry offers fun activities through the year including Worlds of Fun, Bowling, Hayrides, and Youth Group Parties.
Find us online at:
FACEBOOK FACEBOOK GROUP TWITTER @PiusXYouth INSTAGRAM StPiusXOmahaYouth
Would you like receive texts about information on upcoming events? St. Pius Youth Ministry has text message lists for both youth and parents through the text service GroupMe. E-mail Janet Drvol at janetd@stpiusxomaha.org with your cell phone information to join either group.